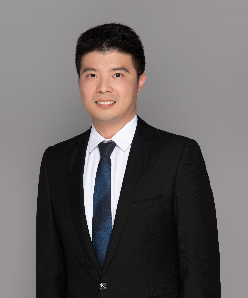 Kai Wei is the recipient of the National Excellent Young Scientists Fund, the Thousand Young Talents Program of Sichuan Province, and the "Young Eagle Scholar" of Southwest Jiaotong University. He is the section board member of the SCI journal "Sustainability" and the subject coordinator of "Advances in Bridge Engineering", the first English journal on bridge engineering in China. He is also a young editorial board member of the China Journal of Highway and Transport.
The research scope of Dr. Wei includes bridge hydrodynamics, local scour, fluid-structure interaction, extreme metocean condition simulation, et al. He received a B.S. degree in civil engineering from Tongji University in 2007 and a Ph.D. degree in bridge and tunnel engineering from Tongji University in 2013. He joined the Department of Bridge Engineering of Southwest Jiaotong University in July 2016 and is currently the core member of the innovation team of deep-water large-span bridges. Before joining Southwest Jiaotong University, he conducted three-year postdoctoral research (2013-2016) at the University of Massachusetts at Amherst and Northeastern University.
He is the PI of three National Natural Science Foundation of China (NSFC) projects, one regional joint fund project and one National Key Research and Development Program of China (NPRD). His research achievements have been applied to several long-span bridges, including Pingtan Strait Rail-cum-Road Bridge, Xihoumen Rail-cum-Road Bridge, the Changtai Yangtze River Bridge, etc.