Prof. Junxian Zhao is a national major talent project youth program entrant, Guangdong Province Jieqing, Guangdong Province "special support plan" of science and technology innovation of young talent. His academic positions include director of the Earthquake Disaster Prevention and Mitigation Engineering Branch of the Chinese Civil Engineering Society, member of the Earthquake Engineering Committee of the Chinese Earthquake Society, and member of the Youth Committee for Earthquake Disaster Prevention and Mitigation of Infrastructure of the Chinese Earthquake Society.
His main Research Interests includes Seismic design of steel structures, Passive energy dissipation systems, Buckling-restrained braces, ect. His professional membership includes Committee for the Promotion of Earthquake prevention and Disaster Mitigation Engineering , China Society of Civil Engineering; Editorial Board Member of the Technical Specification for the Applications of Buckling-Restrained Braces.
In recent years, he has presided over 3 projects of National Natural Science Foundation of China, 6 provincial and ministerial level projects such as Guangdong Outstanding Youth Foundation, published 23 papers in high-level journals as the first/corresponding author, 1 paper was selected as one of the top 10 hot papers of the year in authoritative journals, authorized 1 U.S. patent and 13 Chinese invention patents as the first inventor, edited 2 provincial standards such as "Technical Standards for Flexural Restrained Support Structures" in Hebei Province, participated in 3 CECS and provincial standards, and won the first prize of Hebei Science and Technology Progress in 2019.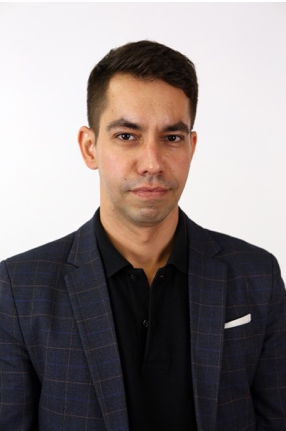 Speech Title: Incorporating sustainability into practice

Abstract: The architecture of the future is rapidly evolving, and it is becoming increasingly important to focus on digital, environmental, and socially friendly designs. The digital age has brought new possibilities for sustainable architecture, and it is crucial to take advantage of these opportunities. However, technology alone is not sufficient to achieve sustainability goals.
Environmental externalities, technological advancements, and innovation are driving changes in the way we approach sustainable architecture. Buildings, both old and new, are looking for ways to stand out in this fast-paced world. To achieve this, architects are using sustainable practices and next-generation experiences to create buildings that meet the needs of their occupants while minimizing their impact on the environment. Although technology plays an essential role, basic building blocks and scarce resources can pose challenges. Therefore, it is necessary to consider site-specific conditions, economic restrictions, materiality, and human resources to ensure sustainability. Architects must take a holistic approach to sustainability and look beyond the technology to find creative solutions that address these issues.
Sustainability is critical in the architecture of the future, and it is essential to integrate it into every aspect of building design. By focusing on sustainability, architects can create buildings that contribute to the sustainment of the environment while providing high-quality experiences for their occupants. In the end, sustainability is not just about protecting the environment, but also about creating a better future for all.

Bio: Filipe Afonso is an architect and researcher based in the Great Bay Area in China. Between 2001 and 2006 Filipe Afonso co-founded Arquitectos Anonimos® in Portugal, an award-winning architecture studio with built work recognized internationally. In 2014 started Anonymous Architects HK Limited, the studio's branch operating in Hong Kong and Guangzhou. Filipe has been developing a methodology for his architectural practice based on advanced computation as a strategy to design possible architectures, trying to focus more on processes that in the individual genius. He worked independently from 2001 and, among other projects, he has designed and built the Cultural Centre of Ílhavo. He is an award-winning architect and educator. His understanding of architectural practice as a problem of engineering material organization focuses his research on the development of an integral and coherent design approach at the intersection of architecture, sustainability, engineering and computation in the endeavor to develop generative systems applied to his architectural production under Arquitectos Anónimos studio.